Test Example for RFID Read Distance vs FAM dimension (Reference) :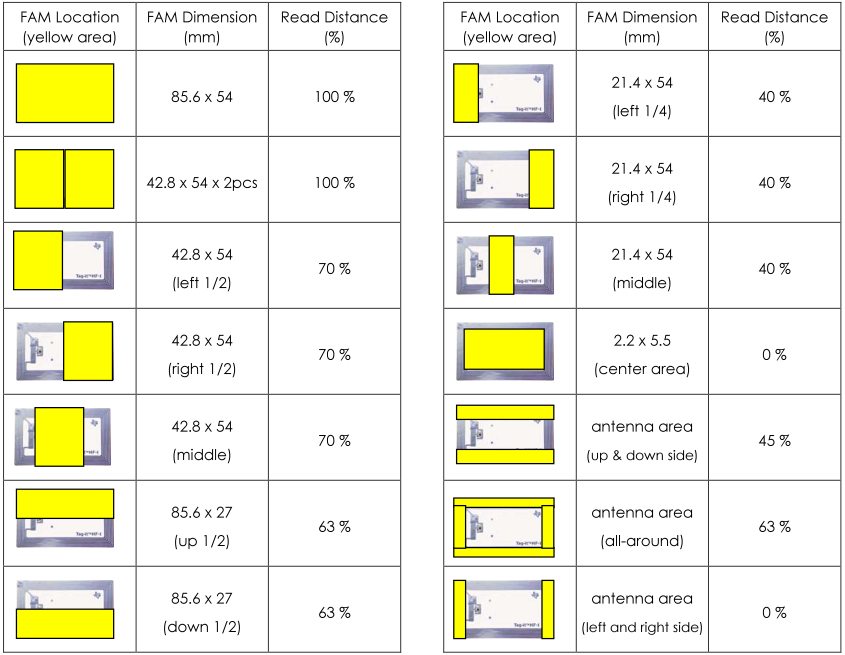 * The test inlay is used for 85.6x54mm standard ISO card with antenna size 76x45mm.
* Different reader, tag, metal material will cause different read distance.
* As upon test result, the longer read distance can be get if FAM size and antenna size are the same.
* If FAM or metal is bigger than antenna size, it will not cause read distance many different (as below figure).